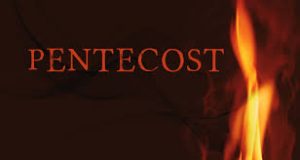 Sunday, June 4
On Pentecost Sunday we celebrate the gift of the Holy Spirit descending in a mighty rush of wind and flame to inspire the church's proclamation of Christ's rising and to empower its mission and ministry to the world. (See Acts 2:1-13; see also Joel 2:28-32.)
9:45 AM Sunday School Grand Finale with Breakfast and Teacher Appreciation (all classes meet together in Watts-Hill Hall)
11:00 AM Worship and Holy Communion.  We will also ordain and install new offices and acknowledge our 2017 graduates.
Members are asked to wear red, orange, or yellow in celebration of the birth of the Christian church!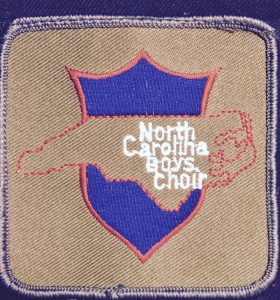 The North Carolina Boys Choir will present their Spring Concert at First Presbyterian Church on Sunday, June 4 at 5:00 p.m. in the sanctuary.  The choir was founded 45 years ago at First Presbyterian by Bill Graham and is glad to return home for this event.  Currently led by Robert Unger and David Cole, the treble-voiced boys in the concert choir are augmented by a chamber choir of several fathers and alumni singing tenor and bass on a number of selections.  A girls' ensemble Prima will also participate, along with the training choir.  The program will consist of classical, folk, and patriotic selections, with some audience participation.  Composers include Casals, Faure', Parry, and Purcell.  Admission is free but donations are welcome.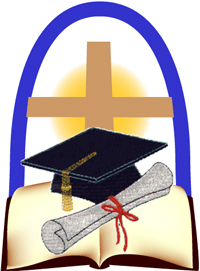 June 4 is a day of celebration.  During the 11:00 a.m. worship, we will acknowledge our Class of 2017 high school  and college graduates.  We will also ordain and install new officers.  All are welcome.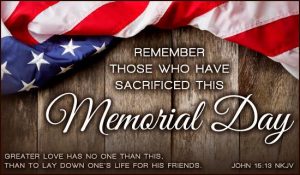 The Church Office will be closed on Monday, May 29 in observance of the Memorial Day holiday.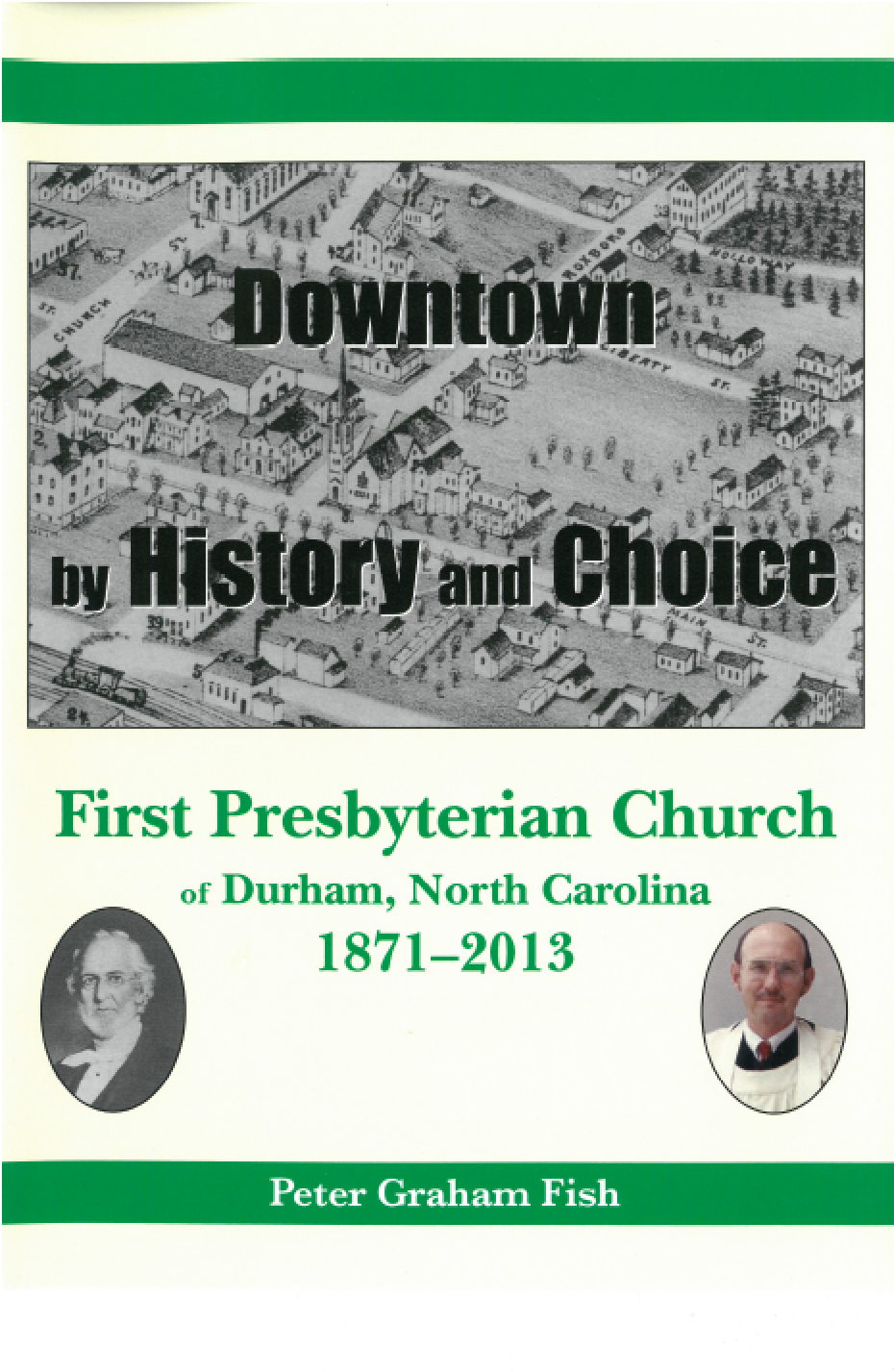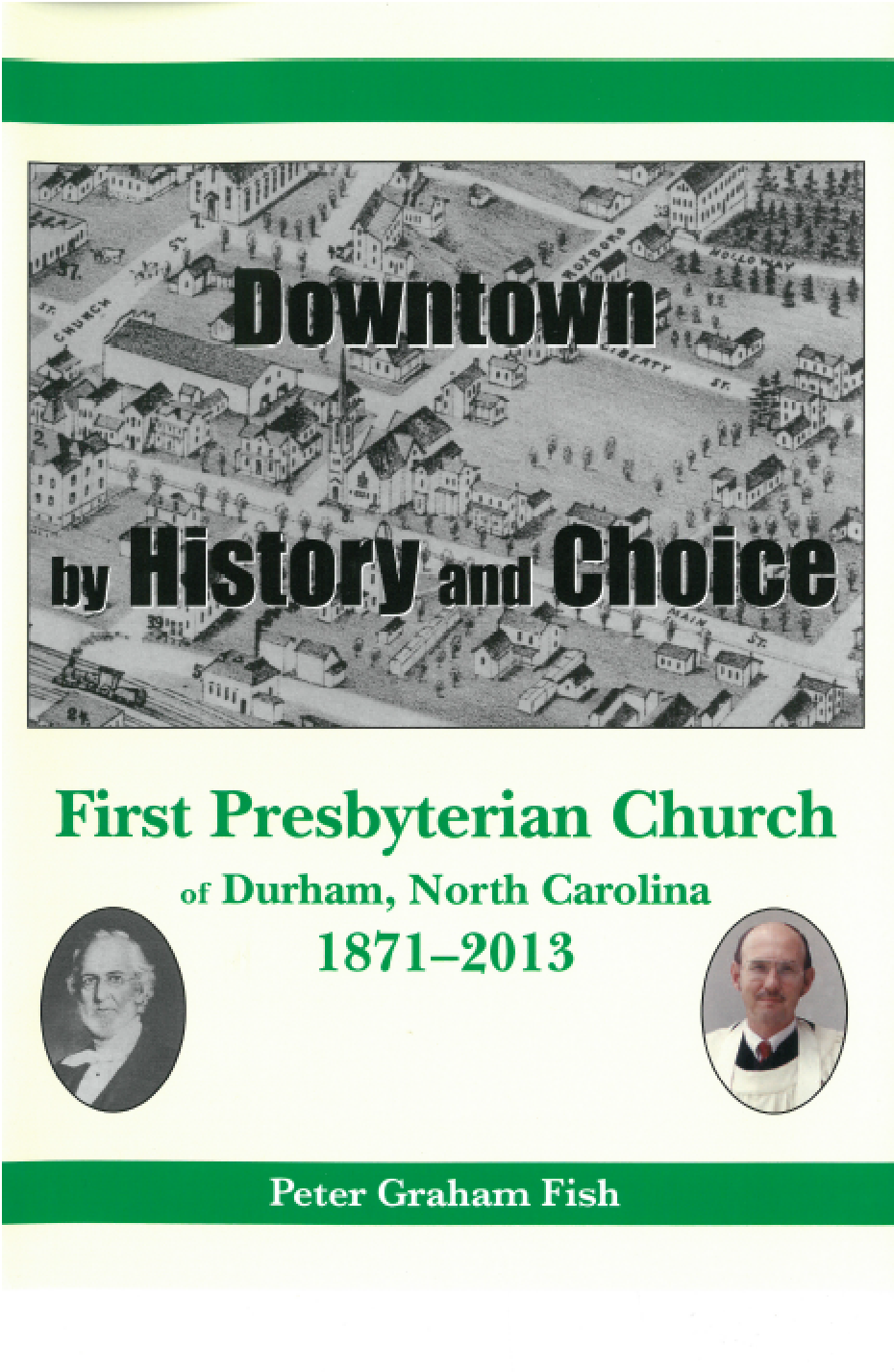 What a great Sunday it was, May 14, 2017 with Peter Fish introducing his new book, Downtown By History and Choice:  First Presbyterian Church of Durham, NC, 1871-2013.
Copies of Peter's book can be purchased through the church for $25, or through Amazon.com for $65.  Peter will be available to inscribe books on Sundays before and after worship!