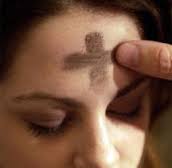 LENT BEGINS!  Join us on March 1. 
12 Noon – Holy Dusting, FPC Memorial Garden  Come hear a roll call of the saints and participate in a 30 minute service of prayer, music and the imposition of ashes.  6 p.m. – Worship, FPC Sanctuary Join us for a short service of worship with the imposition of ashes.  Supper follows at 6:30 p.m..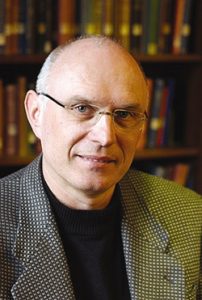 THEME: God and Enjoyment of the  World
Guest Lecturer: Dr. Miroslav Volf
Dr. Miroslav Volf is the Henry B. Wright Professor of Theology at Yale Divinity School and the Founder and Director of the Yale Center for Faith and Culture. His most recent book is Flourishing: Why We Need Religion in a Globalized World.
Sunday, February 26
9:45 a.m. Adult Sunday School (at FPC, in Watts-Hill Hall) "Joy, Desire and Responsibility"
*************
11:00 a.m. Worship (FPC sanctuary) "Redemption of Touch" (Text: Luke 7:36-50)
*************
6:00 p.m. Presentation at Duke Divinity School, Durham "What Will Save the World? Flourishing in a World We Cannot Save" (Gathering begins at 5:30 p.m. with a reception in the Alumni Memorial Common Room at Duke Divinity School – RSVP for the reception requested to: [email protected])
All events are free and open to the public.  Two of his books will be available for purchase at all events, while supplies last.  For more information, contact the church office: 919-682-5511 or send an email inquiry to: [email protected]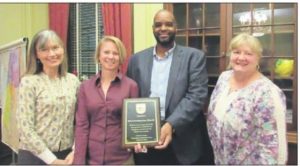 Michael Becketts, Durham County Department of Social Services director, attended a recent meeting at First Presbyterian Church's Service and Mission Committee to thank them for their generous donations to the agency.  Their donations to DSS have aided 211 families in Durham in various agency programs.  These funds are utilized after all governmental funds per agency programs have been exhausted, and targeted for those families who still have a need, as these fund are available. (Pictured left to right: Marilyn Hedgpeth, associate pastor; Mindy Douglas, pastor; Michael Becketts, Durham County DSS director; Marie Sappenfield, member of the Service and Mission Committee.)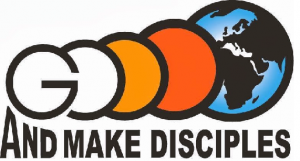 The overall theme for Sunday School is "Go . . . make disciples." Classes are offered for infants through adult.  Click here to read about class offerings.