SUPPORT THE 2022 CAPITAL CAMPAIGN

June 08, 2022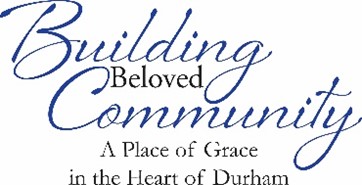 First Presbyterian Church has been blessed by the faithfulness and generosity of our members, past and present. Throughout the years, we have remained focused on our mission: Worshipping God in community and bearing witness to God's love and justice in the world. Our Building Beloved Community Capital Campaign is our opportunity to advance our mission as we set our sights on our building expansion and renovation plans.
Hear what one of our members has to say about the campaign and its two mission components.
FPC Capital Campaign: Sharon Hirsch pt 1.mov
FPC Capital Campaign: Sharon Hirsch pt 2.mov
We have spent the last several months planning, sharing, and praying for the success of our Capital Campaign. Campaign pledges are being received as we witness to the mission and ministry of First Church. Thanks be to God for the many blessings we have received and the willingness of our members to respond generously with their prayers, time and financial support.
If you have not yet done so, please return your campaign pledge form to the church office, or respond online through our church website. If you did not receive, or need another campaign packet, please contact Tom Bloom at (919) 682-5511 or email to [email protected].
"The body of Christ, joined together, grows and builds itself up in love,
     as each part does its work."  Ephesians 4:16