Stewardship (Pledges) Dedication Sunday

October 24, 2022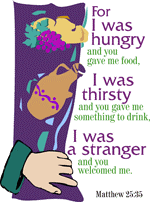 Sunday, October 23 was the deadline for the church to receive your 2023 financial pledge form.
If you missed this deadline, there is still time to submit your pledge form. Bring or mail your form to the church office as soon as you can, or from this website choose the DONATE button and complete the process online. We would love to have 100% participation from the membership this year.
Questions about FPC's pledging process? Misplaced your packet? Contact Business Administrator Tom Bloom in the church office by email or phone (919-682-5511 x 216) for assistance.
Check out this Stewardship Moment. Thank you for supporting the ministries of FPC.